Championship Golf Courses
Upcoming Events
MALLORY HILL - Pro's Corner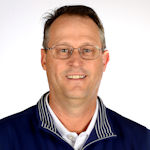 Greetings from Mallory Hill
Welcome to 2018! I hope that you find time to enjoy the great things that lie ahead by participating in some of the fun-filled events we have for í18!
Mallory Hill, Cane Garden and Havana will all be hosting Menís Day Events and Ladiesí Day events on a rotating basis. The schedule for the upcoming months can be found right here on GolfTheVillages.com.

As the golf course continues to turn into the beautiful color of the overseeded grass, it is a great time to remember to fix your ball marks. Nothing is worse than hitting a shot close to the pin, only to find an unrepaired ball mark between you and the hole. If everyone does their part, we should all have great greens year around!
Wishing you and yours a Happy New Year,
Dan Machande,


Facility Manager / PGA Certified Professional
Mallory Hill Golf & Country Club