Championship Golf Courses
Upcoming Events
MALLORY HILL - Pro's Corner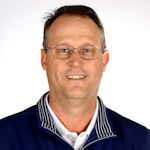 Greetings from Mallory Hill
As we say goodbye to Winter and eagerly anticipate the arrival of Spring, be prepared for it to get HOT! Please keep this in mind as you make your way around The Villages golf courses. It is very easy to get overheated and turn a great day into a very sick one. The Ambassadors carry a lot of cold, fresh water to help quench your thirst and keep you hydrated. Make sure you stock up when you see them out on the course.
With the days getting longer, we have more and more golfers taking advantage of the after 4:00 golf. It is almost light enough to get a full 18 in, so make plans to stop out and enjoy a late evening round of golf. The course is less congested and the weather is usually cooler as well!
As a reminder to all golfers, please be aware of the group in front of you. We have had occasional instances of people getting hit into and the last thing you want to do is to be hit or hit someone. Speaking from experience, those little white balls pack a potent punch when you get hit! Be alert to the golfers around you and be safe!
Fairways and Greens,
Dan Machande,


Facility Manager / PGA Certified Professional
Mallory Hill Golf & Country Club