Championship Golf Courses
Upcoming Events
GLENVIEW - Pro's Corner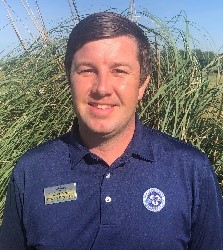 Greetings from Glenview Country Club!
I would like to start by saying "Thank You" for the warm welcomes I have received since arriving at the facility in late 2016. I have thoroughly enjoyed meeting many Villagers and look forward to meeting many more of you in 2017. It is truly a pleasure working in Florida's Friendliest Hometown!
We have many fun and exciting events taking place at the club over the next few months. Listed below are some that I hope you can make time in your schedule to attend:
Thursday, February 16th – Bushnell Golf Demo Day
Wednesday, March 1st – Golf Buddy Demo Day
Wednesday, March 8th – Tail Trunk Show (Ladies Fashion Day))
March 21st, 22nd, & 24th – The Villages Championship (Event held at Palmer, Glenview, & Bonifay golf facilities)
Monday, March 27th – Bushnell Demo Day
Thursday, April 6th – Golf Buddy Demo Day
April 27th & 28th – Ladies Village Cup Qualifier (Event held at Havana & Glenview golf facilities)
As many of you have experienced, Glenview is in wonderful shape and I would like to remind everyone when playing to avoid high traffic areas when entering and exiting fairways, and when around bunkers and green complexes (Ex. Please keep all four tires on path when parking by tees and greens). Also to keep the golf course looking beautiful we need everyone to fix their ball marks and preferably one other as well; please fill your divots and rake the bunkers when you exit. Thank you in advance for your support in maintaining our beautiful courses.
I hope to see you out on the course!
John Ward,

Facility Manager / PGA Professional
Glenview Champions Golf & Country Club