Championship Golf Courses
Upcoming Events
GLENVIEW - Pro's Corner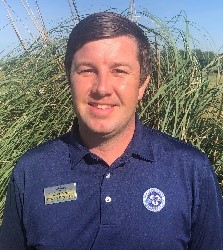 Greetings from Glenview Country Club!
What a wonderful time of the year to be enjoying all of the great golf The Villages has to offer! Speaking of great golf, Glenview's Stirrup Cup and Talley Ho nines are in fantastic shape and our Fox Run nine is currently going through a greens renovation to enhance your golfing experience. Work began in late April and once complete will mark the end of a 3 year capital improvement project providing Glenview Champions with 27 Holes of newly renovated green complexes.
Another project beginning in mid-June will be renovations to the Driving Range. During this project the back tee will be leveled to provide a more usable practice surface and the mat area will be given a facelift. During this process we will utilize the front tee for practice but there could be times when the Driving Range may need to be closed for short periods. Please check with the Glenview Champions Golf Shop for updates.
Back by popular demand, Glenview's 9 Hole Mixed Couples Golf events will be played each Friday evening beginning June 2nd thru September 29th! Events are open to all Village Residents with an active Villages GHIN handicap. Please contact the Golf Shop for additional information on these fun-filled events.
Mark your calendars! In August Glenview will play host to one of our most prominent events of the year, the Member-Member golf tournament. This great event will be held August 26th & 27th and will consist of great, food, fun, and fellowship. Registration will begin Sunday, July 2nd for Priority Members and Sunday, July 23rd for Resident Members. We ask that you please sign up in person at the Glenview Golf Shop due to the amount of information provided at registration.
Lastly, I would like to remind everyone when playing Glenview Champions to please avoid high traffic areas when entering and exiting fairways, and when approaching bunker and green complexes (Ex. Please keep all four tires on path when parking by tees and greens). Also to keep the golf course looking beautiful we need everyone to continue repairing their ball marks and preferably one other as well; please fill your divots and rake the bunkers when exiting. Thank you in advance for your support in maintaining our beautiful courses.
I hope to see you out on the course!
John Ward,

Facility Manager / PGA Professional
Glenview Champions Golf & Country Club