Championship Golf Courses
Upcoming Events
BELLE GLADE - Pro's Corner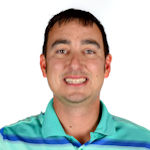 Welcome to Belle Glade Golf and Country Club!
Believe it or not Belle Glade will be turning 2 years old in just a few weeks! It seems like yesterday we were preparing for our grand opening. Here are a few highlights of things to come this fall:
We will be beginning Night Golf at Escambia Executive course. Do you have a group of 36 or more and are interested in playing Night Golf? Call the golf shop at 674-2700 for more information and details for signing up.
We have begun the process of overseeding, please pick up the latest copy of "Turf Talk" at any golf shop or check the schedule on www.golfthevillages.com.
See you around The Villages!
Brett Sherman,


Facility Manager / PGA Certified Professional
Belle Glade Golf & Country Club