Upcoming Events
Tournament Schedule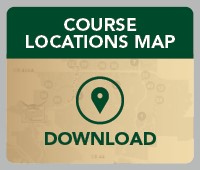 Links and Resources
prev
TWILGHT GOLF RETURNS
We are excited to announce the return of Twilight Golf, June 1st through September 30th.
Come out and enjoy an evening on the golf course!
WHAT'S NEW FOR 2013 AT
THE VILLAGES COUNTRY CLUB GOLF SHOPS
PUMA Apparel and Golf Shoes, Sunfish Hand-Knit Head Covers, Golf Goddess Bracelets, Ladies bottoms from Swing and Cape Madras, Ecco Golf Shoes, Big & Tall Apparel for Men
GOLF & TENNIS APPAREL
Embrace the Lifestyle that is The Villages!
Shop The Villages On-Line Store for the latest in Golf & Tennis Apparel for men and women from Monterey Club. The Savings you love are all in one place.
next
The Executive Golf Trail proudly hosts
The 15th Annual EGT Scramble.
October 1st and 2nd
The tournament is a 36-hole scramble format event designed to include players of all skill levels.
Download Information Flyer | Download Registration Form
6 Inch Cup Trial Continues
6 inch cups will be available in September on El Santiago.

Tee time requests and reservations may be made through the Tee Time System by including the specific course number (56) in your course selection as it will not be in the All Course or Any Course North of 466 selections.
About Us
What helps make The Villages one of the most unique golf communities in the world is the majority of our team members are residents themselves. From assistant managers to key roles in our administration to our front line staff, we believe having members of our community as members of our team build a certain stewardship not commonly found in a workplace.
We take our claim as "Florida's Friendliest Hometown" very seriously and put hospitality at the top of our priority list. We believe the "handshake of the host determines the taste of the roast" and have found the secret to excellent customer service - hire friendly people!
At The Villages we have a theme called Good Golf that includes all the things important to an excellent golf experience. Good Golf means being considerate for other golfers and those living on the course, ways of taking care of the course and using safety in our golf car community. We host the Good Golf School on a regular basis, complimentary to residents, where use of the tee time system and a review of the Good Golf Guide assist residents in enjoying their golf.
Call Country Club Administration at 352-753-3396 for more information on membership enhancements or other golf/tennis issues.
For the Tee Time Reservation Office, please call 352-750-4558.